aMOONda is a moon magic course based in Liverpool and hosted by me, Amanda. Without question, I have achieved great success in my professional and personal life with using moon magic. Allow me to show you how to practice moon magic so that you too can utilise the energy of the moon for self-healing, and growing your dreams.
Welcome to aMOONda, my practice of moon magic that has a lot more benefits than simply manifesting your dreams.
Not only will you feel a lot more positive about your future goals, I will also be mentoring you to adopt a more positive mindset about you and your life.
Join me today and begin your healing experience with the moon.
Learn moon magic in Liverpool
aMOONda includes elements of: –
Law of Attraction coaching
Goal setting and gratitude development
Intention and affirmation setting
Focusing inward to develop and maintain a positive mindset
You will receive a moon tarot spread for a deeper insight into yourself. If in a group setting, this will be tailored to the group
I will teach you when and how to utilise the Moon's energy to enhance your spiritual and emotional wellbeing
I will also provide information on crystals, how to use them, and utilise their energy to grow your dreams
Moon Magic with Amanda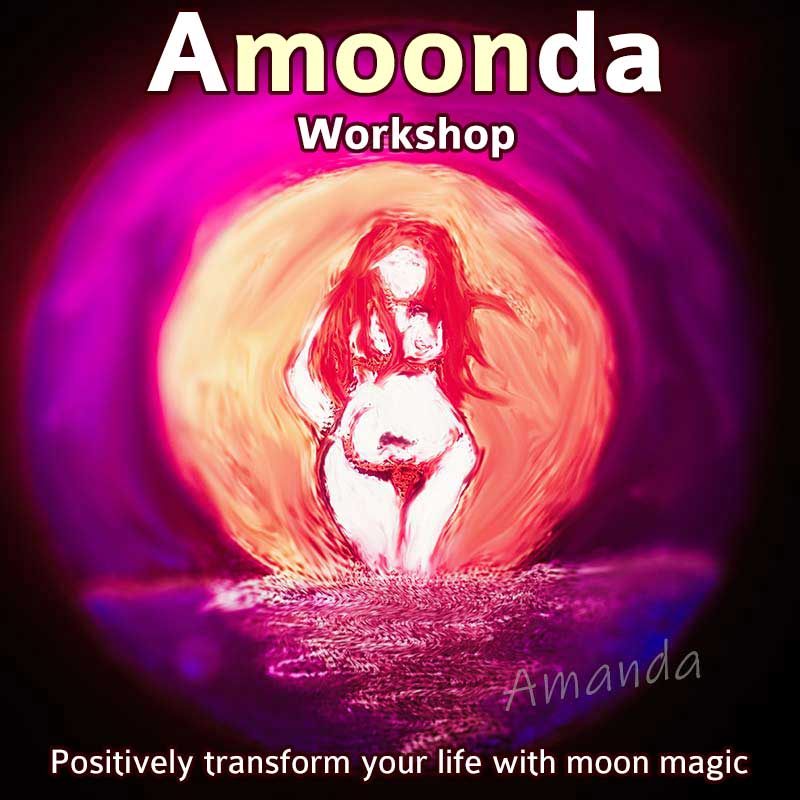 £99
10 am to 6 pm – One day course
04/02/2024 – If the date isn't suitable, one to one training can be arranged
Group bookings welcome but no more than four persons at a time. One to one training available.
Delivery will be from the Bowring Park area of Liverpool, L16
Should you want to speak in person, you can find me at Gemstone and Tarot in Liverpool. Alternatively, please call on 07916 543 785
A manual and certificate is provided
What has Amanda achieved with moon magic?
To begin with, I quit my successful health and safety career, and I turned my back on my anxiety disorder.
My biggest fear to overcome was my fear of failure as well as my fear of having no money to pay the bills.
I had to work on building a positive mindset so that I could challenge my fears head-on.
Using the energy of the moon's phases helped me to achieve this.
Today, I'm a successful holistic therapist!
I love my life and I love my career!
More importantly, I LOVE myself, which at one time was extremely difficult and depressing.
Now I'm excited to see what each new day brings instead of merely existing.
I remember only too well how I let fear hold me back and the misery that I created for myself. I sought solace in my crystals, tarot, and Reiki, and then I discovered how to use them in conjunction with the moon's energy, hence my creation of 'aMOONda'.
What is your experience Amanda?
Firstly, I am teaching you what I have used myself to achieve success.
Secondly, I am a qualified teacher/trainer with 11 years of experience creating training material and delivering it, both in and out of a commercial setting. Furthermore, I also have diplomas in Law of Attraction, moon magic, NLP, life coaching and clinical hypnosis.
Book aMOONda Moon Magic Course in Liverpool
I request a non-refundable booking fee. Further information can be found in the Terms and Conditions.
Click here to read our Privacy Policy