Gemstone, Tarot and Healing is both a crystal and occult shop as well as a healing and holistic service. Amanda provides Tarot readings, Reiki, hypnotherapy, past life regression while Mark runs the retail side, selling crystals, incense, candles and everything else. It is situated in the heart of Liverpool city centre close to Lime Street Station and St. Georges Hall.
While you're enjoying our selection of crystals and other wares, why not treat yourself to a tarot reading in Liverpool or Reiki.
We specialise in ethical crystals, incense, tarot cards, and everything you need for your rituals and spell castings. We aim to instil passion and magick in your life at an affordable price. So please, come along and visit us in Liverpool today and experience our passion for the products we sell, and the services we deliver.
Amanda specialises in holistic healing, tarot reading and crystals whereas Mark specialises in magick and the occult.
Find Us
The shop is located in St. John's Market, which is on the first floor of St. John's Shopping Centre, (by the Radio City Tower). Click the button below for more details.
Christmas Opening Hours
17 Dec 2023 – 12:00 – 16:00
24 Dec 2023 – 12:00 – 15:00
Opening Hours
Monday

12:00 – 17:00

Tuesday

12:00 – 17:00

Wednesday

12:00 – 17:00

Thursday

12:00 – 17:00

Friday

12:00 – 17:00

Saturday

10:30 – 17:00

Sunday

Closed
Gemstone and Tarot have the largest selection of tarot cards in the North West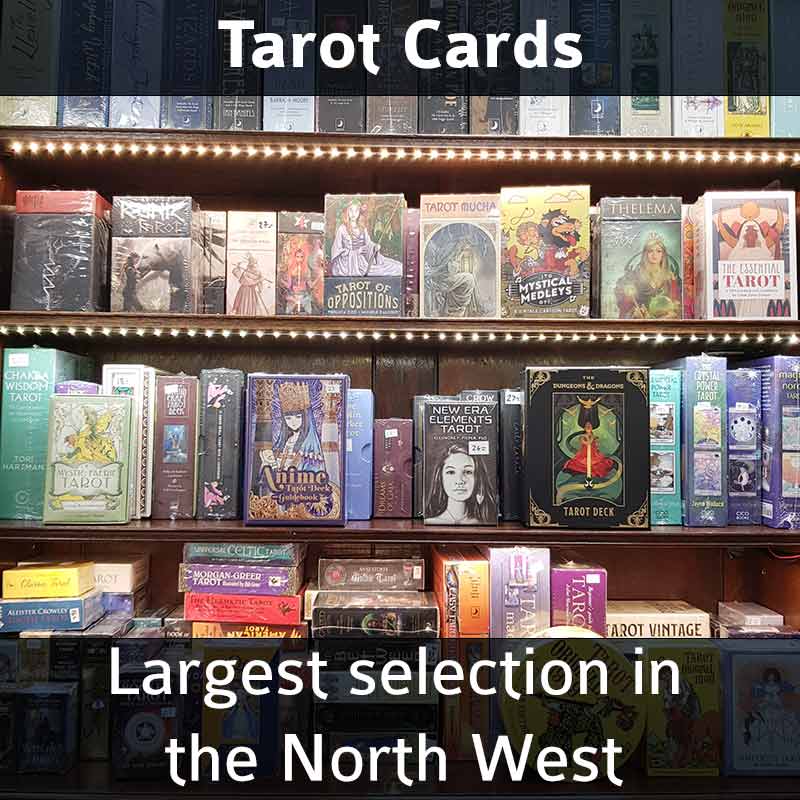 Both Mark and Amanda specialise in the art of reading tarot cards. They are proud to host the largest selection of tarot cards in the North West, which are available to purchase within their crystal and occult shop.
Amanda also offers tarot card readings and can teach you how to read tarot cards confidently. Learn more by clicking on the buttons below.
Purchase your herbs at Liverpool's best crystal and occult shop
When it comes to selecting and using herbs, woods and resins, Mark has created a vast selection of herbs to choose from in the Gemstone and Tarot shop.
All herbs are supplied in compostable bags and the labels will provide you with assistance in choosing the correct herb for your spell or ritual.
From Agrimony to Yarrow, visit Liverpool's best crystal and occult shop today for all of your magickal ingredients.
Book a tarot reading or some Reiki healing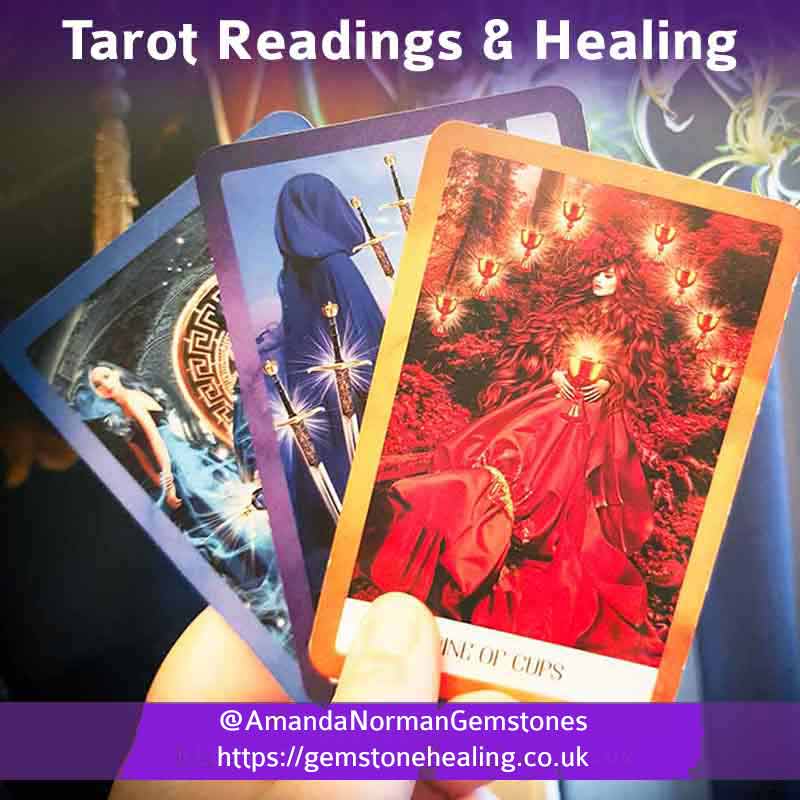 While visiting our crystal and occult shop here in Liverpool, why don't you treat yourself to a tarot reading or some Reiki healing?
For more services, please visit our services page.
Latest Journals
Crystal and Occult Shop in Liverpool
Here at Gemstone and Tarot, we pride ourselves on our knowledge and use of crystals. We only use ethical suppliers and have a massive range of raw and tumbled gemstones.
A common question that we are asked in the shop is, 'how do I use my crystal?'
Amanda can provide you with lots of ideas on how to get the most out of your crystals. She uses them daily in her Reiki, moon magic and crystal therapy treatments.
She can also provide you with a unique, custom-healing bracelet. Not only do you leave with your brand-new bracelet, but you also leave with a positive affirmation to repeat when wearing your bracelet.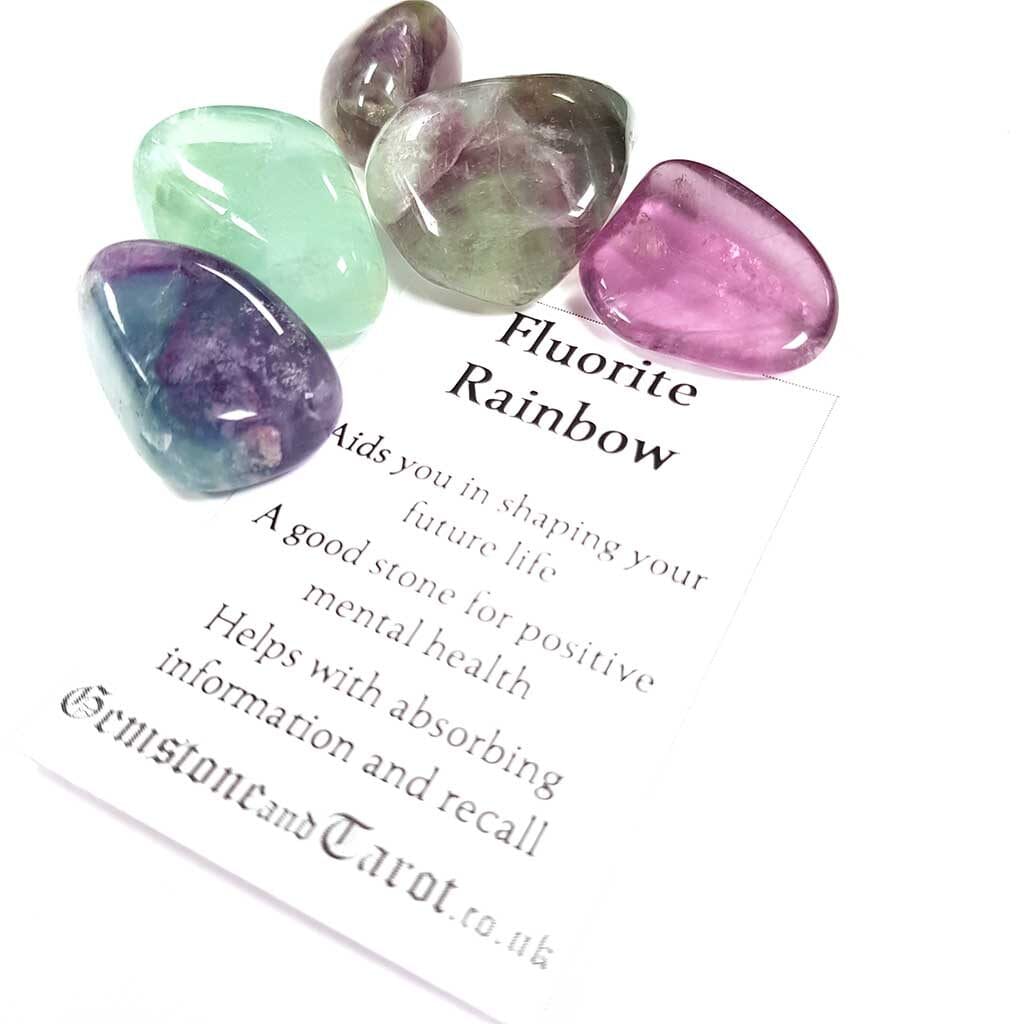 Incense available at Liverpool's best crystal and occult shop
We are proud to specialise in two brands of incense sticks and cones. Goloka and Tulasi are our chosen brands of incense due to their products being 100% natural masala incense along side their ethical policies.
They both produce masala incense, which is made from 100% aromatic herbs and resins. Unlike cheaper brands, they do not dip their incense sticks in synthetic fragrance oil to give them a scent.
Both of these companies put their profits back into their local communities. Goloka Seva Trust provide meals for school children and support for widows. Tulasi set up the Sarathi's Charitable Trust in 1980 to create scholarships for children to further their education.
---
Can I purchase from you online?
Visiting us in person is a wonderful experience and you get to see and experience the products. We are also on hand if you're wanting advice about which product to choose. Obviously you don't get the same experience with using an online shop and it's for this reason that we have both decided to suspend it.
We did setup online as a response to COVID lockdown and it served us for that period only and once shops re-opened, we went back to doing what we do best, serving our customers in person.
If you're wanting to purchase a product online, perhaps you've visited our crystal shop in Liverpool, or you've read one of Amanda's posts, then please contact us and let us know. We can offer a you a personalised shopping experience from the comfort of your own home.