Chakra balancing is a relaxing treatment to correct the flow of healing energy flowing through your body.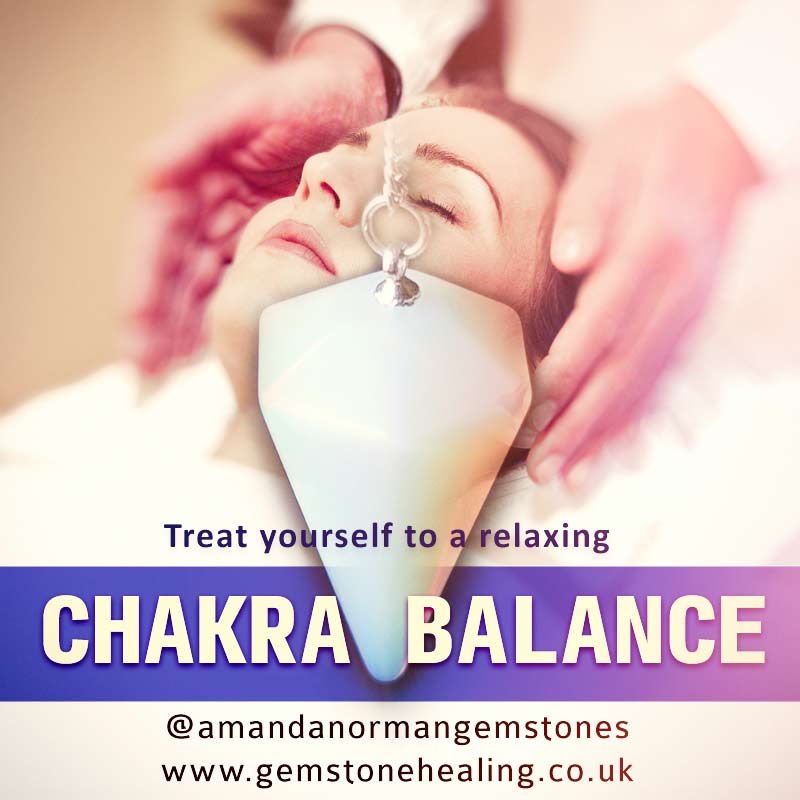 Perhaps you're feeling emotionally or physically drained, or you're having difficulty managing your stress and anxiety?
If you're feeling off in a physical, mental, emotional or spiritual level, your chakras may be off balance. Balancing your chakras can help you feel better.
Chakra Balancing with Crystals
Duration: 60 – 90 minutes
Cost: £40 at St. John's Market or £50 at Bowring Park
Location: In person at St John's Market or at Amanda's Zen Den in Bowring Park, Liverpool
Operates by appointment only
Think of a chakra as a mini power station within your body that provides you with power. An imbalance of power will affect the flow of energy. Blockages can form that restrict your flow of energy and I've listed some common causes below: –
Trauma
Stress
Lack of self-care
I will be using crystals along with elements of Reiki to assist with dissolving any such blockages.
Chakras and your self-care
Maintaining your self-care is important and by doing so, you will also be maintaining a regular flow of energy through your chakras. Furthermore, it can also aid you with developing your spiritual path.
When you're relaxing and doing something healthy, you are nurturing your inner soul with self-love. Therefore, why not take time out with a relaxing chakra balance?
Isn't it time you invested in your soul, your inner you?
What happens during a session?
Prior to any holistic session taking place, a consultation is required. This allows me to get a good overview of your issue. For a first time assessment, please add 30 minutes onto your time.
I begin by performing a health check of your chakras and assessing the flow of energy through them.
For this, I'm using a combination of my crystal pendulum and my hands to sense how your energy is flowing. Then the session begins with you relaxing to some peaceful music. You maybe lying down or sitting up depending on your requirements. This is when I begin using the soft and loving vibrations of crystals to aid in restoring balance. Following the session, I also offer lots of advice on how to maintain your chakra health.
Will I be healed following my chakra's being balanced?
It's important to know that healing comes from within you. I am not a healer, it's you who does the healing. Therefore, I cannot advise you on how many sessions you will require. You will be the judge of that based on how you feel following the session.
Chakra balancing is a form of holistic therapy.
It is important not to have expectations about the outcome of receiving any services or products listed via this site. Crystals and their healing properties are not scientifically proven. From my own practical experience and extensive research, crystals and their energies can be successful for some, but not everyone. The same applies to most holistic therapy treatments.
Reiki, crystals, and forms of energy healing or holistic therapies are not substitutes for traditional medical or psychological treatment. You should always consult with your health care practitioner or GP in the first instance.
Prior to any holistic treatment or service that I provide, a consultation will take place. My Terms and conditions can be found here.
Booking your session
Please read the terms and conditions below before arranging your appointment.
You have the option of choosing telephone or using the form below.
Telephone Amanda: 07916 543 785 – If there's no answer, please leave a voice message with the best time to call you back. She may be unable to answer your call if she's working with a client.
Privacy Policy can be read here.
Chakra Balancing in Liverpool Locations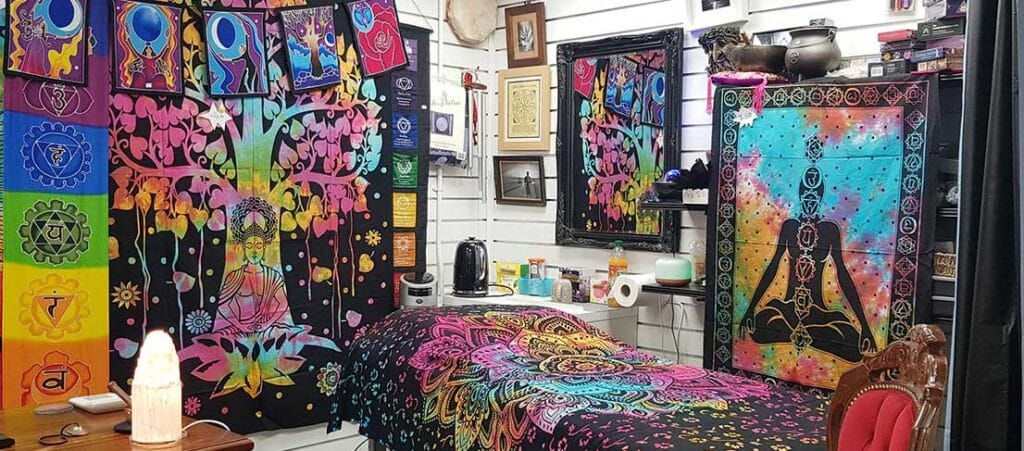 Amanda offers her services in two locations here in Liverpool.
St John's Market in Liverpool city centre
Bowring Park area of Liverpool, L16

Amanda's home offers peace and tranquil surroundings. Furthermore, in the summer, you can have a treatment outside in her beautiful garden setting. Both evening and daytime appointments are available.