New in stock is the amazingly beautiful crystal, Hematoid Quartz. It also goes by other names such as: –
Red Healer Quartz
Yellow/Golden Healer Quartz
Fire Quartz
Its colour varies due to the amount of iron or Hematite that's included in the Quartz.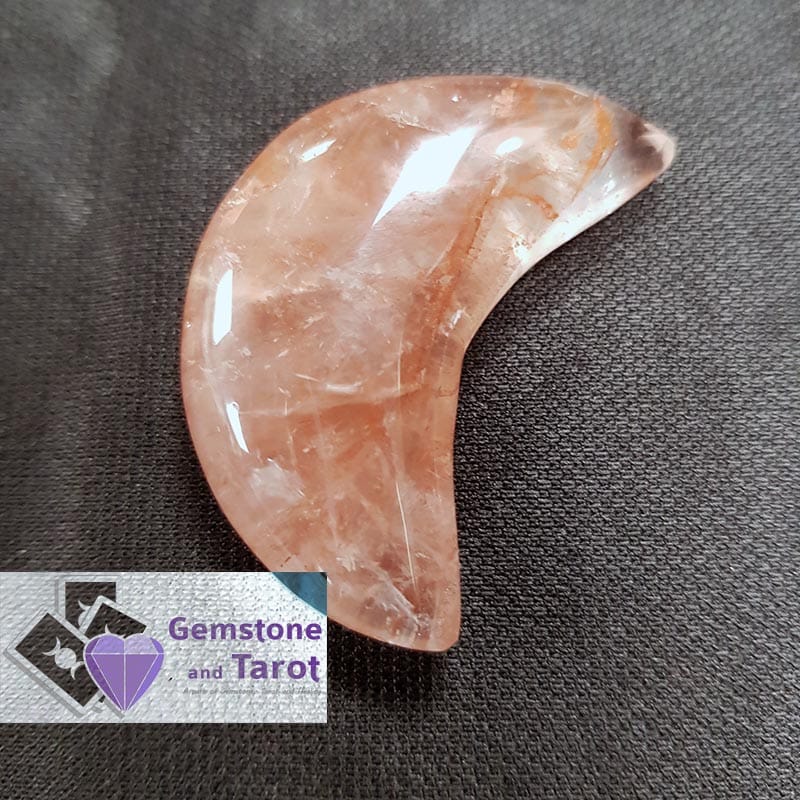 Hematoid Quartz is a crystal that brings transformation to your mind body and soul. If you're a Reiki healer, you need to have this crystal in your collection. It's known to assist with aligning chakras and cleansing auras.
Quartz on its own is known as the master healer due to its significant healing properties. In addition, Quartz amplifies the healing energies of any other crystal that you pair it with.
Red Hematoid Quartz
Helps me to achieve my goals, desires and soothes my anxiety

Amanda
Firstly, Red Hematoid Quartz is a strong transformational stone that will allow you to build your inner strength. It's such a beautiful crystal that can bring you feelings of stability while providing you with the courage and drive to move forward.
Secondly, it helps you to release deep-seated trauma and heal. Through meditation and shadow work, we can face our fears and learn from them, thus freeing ourselves from any self-imposed bonds.
I feel safe during meditation and tarot readings

Amanda
Use your Hematoid Quartz when meditating or performing shadow work such as reading the tarot. I feel its energy surrounding me with protection that allows me to relax and let go of any inhibitions.
Golden Healer Quartz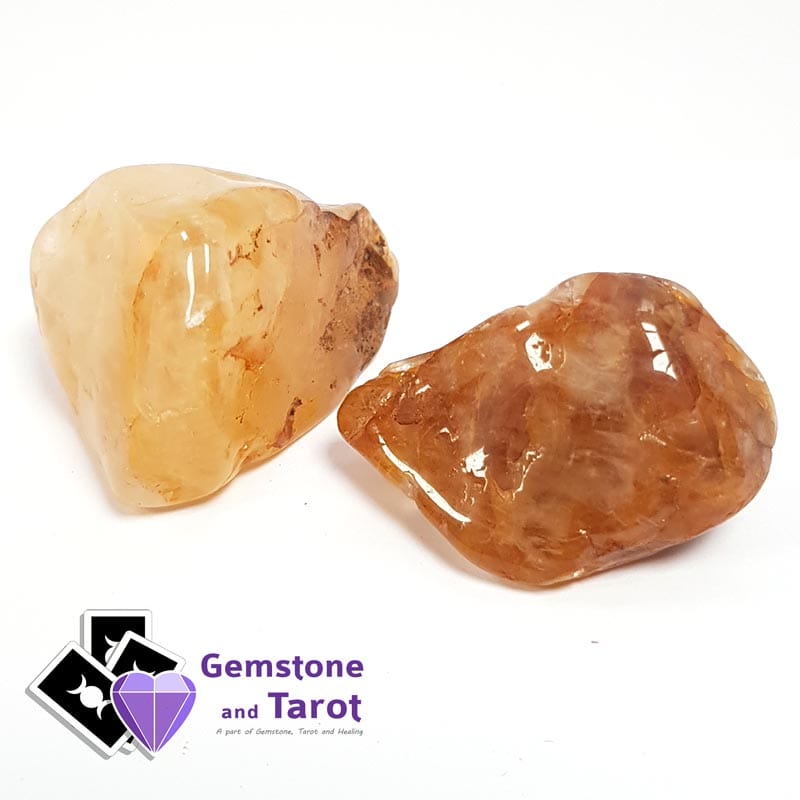 Golden Hematoid Quartz is also truly transformational.
For ourselves to progress in this sometimes-cruel world, we need to nourish our soul with love to bring joy and happiness. We need to remove negative self-beliefs and transform our thinking patterns to sustain a positive vibration.
Golden Healer Quartz will work on this aspect in a calming and soothing manner.
Furthermore, it will provide deep inner strength that will help you focus on your goals with clarity.
When we're manifesting our dreams, we need to recognise the negative energy that has the potential to overpower our thoughts.
Recently, I had an episode of imposter syndrome. A lack of self-confidence and fear that I\'m not good enough to do my job was bringing me down. Luckily due to my daily self-care, I recognised what was happening and I put that negative episode to bed.
I like to describe my piece of Golden Healer Quartz as my ever-lasting positivity battery. It's always there, gently working away in the background to absorb or deflect any negativity.
Finally, we have both varieties of Hematoid Quartz in stock now at Gemstone and Tarot.