Welcome to my guide about making money from wax.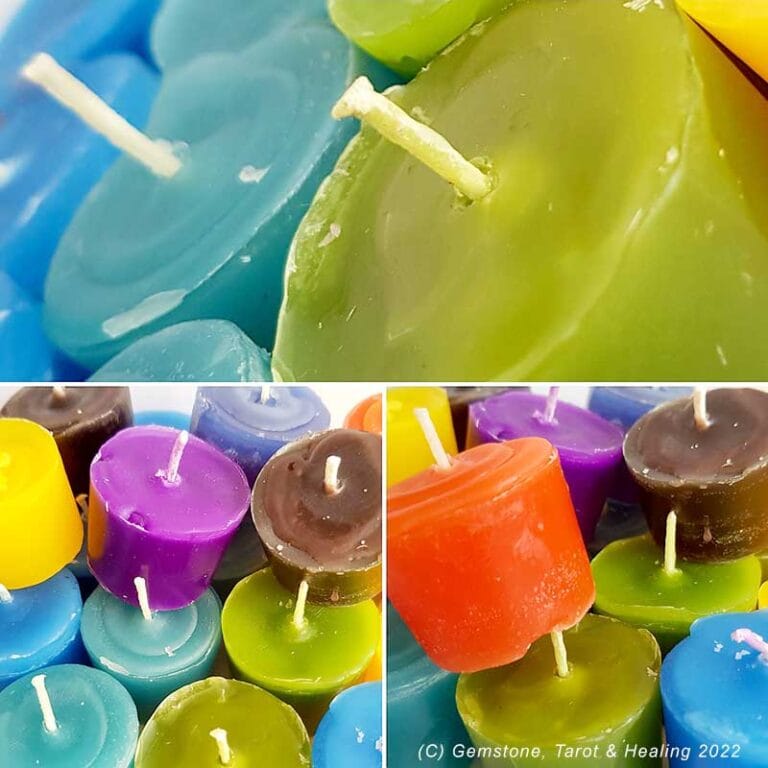 Have you seen all the amazing candles on social media, filled with dried flowers, crystals, glitter?
And the wax melts in mouth-watering flavours?
Now you want to get in on the act and show the world your dreams in wax and essential oil.
Unfortunately, the realities of candle-making and making money from wax are a lot more complex. 
If you visit our shop here in Liverpool, you will notice that we only make unscented candles in a couple of sizes. We made this decision because making scented candles is a lot more complex, both in terms of performance and legal duties. 
If you are all set on making your own candles to sell, here are a few points to consider: –
Making money from wax
There are lots of laws and standards to follow
Even if you use all-natural ingredients, they are still classed as chemicals
Being Eco-friendly and ethical can put limits on what you can do
You are literally encouraging people to light a fire in their house
No matter how careful you are, if your product causes damage, you will probably be blamed
Making candles that both look good and burn properly is extremely difficult
There are a lot of candle-makers out there that could see you as a threat to their business
Laws and Standards
I have made a guide detailing the regulations for selling online available here.
The rules for making candles and wax melts that must be followed are: –
General Product Safety Regulations 2005 (GPSR)
EU Regulation (EC) No 1272/2008 on classification, labeling, and packaging of substances and mixtures (CLP)
Food Imitations (Safety) Regulations 1989
The British standard you should aim for are: –
15493:2019 – Specifications for Candle Safety
15494:2019 – Specifications for Product Warning Labels
15426:2018 – Specifications for Sooting Behaviour
Unfortunately, there is not one simple test that guarantees if a candle is safe. If you can prove that they conform to the 3 standards then that should suffice if there was legal action against you. There are several companies that will test your candles to see if they are compliant, but if you are not planning on selling hundreds of each design, this may not be cost effective.
It's good practice if you test and record the results of each batch of candles yourself. The British Candlemakers Federation provides a sample test sheet (available here) that you can use to record the tests for 2 of the standards. Sooting behaviour testing requires specialist equipment, so you can only do a visual check that the flame is not producing soot.
To help comply with legislation there are a couple of excellent guides to follow if you are looking to make candles or wax melts:
Business Companion website for Candles, diffusers, room sprays, etc.
British Candlemakers Federation and Trading Standards guide
Natural products are harmless, aren't they???
Just because an ingredient is natural doesn't make it safe, and being organic does not make it healthy. The world is full of natural poisons that will harm you and your customers.
Everything natural or man-made is made of chemicals. This means that essential oils and other plant-based products are covered by the same laws as industrial chemicals and poisons. Most people know that pure essential oils can burn skin, but they can also be fatal to pets.
If a candle contains fragrance or essential oils then it will probably need a CLP compliant label, and any posts or website pages will also need to have any warnings listed on them too.
All waxes will release toxic chemicals into the air when they are burnt. It doesn't matter if it's paraffin or organic beeswax, they all produce the same amount of similar chemicals. The good part is that for candles the amounts are usually tiny and well below safety limits.
It is also illegal for any of your products to resemble food. If it looks good enough to eat, then a child might think that too. Trading Standards are always on the lookout for products that could cause choking in children, so those wax melts that look and smell like strawberries or the mini hearts on top of your 'Love-Heart' candles, may land you in trouble. This legislation also covers packaging too, so no trays of melts that resemble chocolate boxes.
Eco friendly and ethical
Everyone would agree that it is better to buy a product that is environmentally friendly and ethically made. With candle and wax melt making, selecting the most ethical wax can be difficult.
Here are some pros/cons of the most common waxes used: –
Paraffin Wax – Cheap, vegan friendly and easy to use / It is a by-product of the oil industry and fossil fuel.
Soya Wax – It's natural, burns well and is cheap. Almost all soya beans are Genetically Modified. Destruction of South American rainforest to make way for soya bean production.
Palm Wax – Natural and produces a lot of wax per plant / Countries are destroying their forests to plant palm trees yet claim that it is sustainable. Environmental groups encourage people not to buy palm oil products.
Bees Wax – Natural and perfect for candles / It is more expensive and not vegan.
Other Vegetable Waxes – More sustainable and vegan-friendly. Difficult to make candles and melts from and is currently expensive.
Have a look at other industries and see how they promote their products as being cruelty free, Vegan, GM Free, No Palm Oil, Natural Ingredients etc. The long-term solution for waxes will be a more sustainable option made with sunflower, rapeseed, and other vegetable waxes but this is proving difficult at an affordable price.
Natural and organic candles
Most customers would be more tempted to buy totally natural and organic candles and melts, but it is very difficult to legally make these claims.
If you state that your product is 100% natural, then you can't use most dyes available. Virtually all dyes sold for use in candles and wax melts are man-made chemicals. Wicks can come with metal cores or a paraffin wax coating, while soybean oil may have been chemically treated to turn it into a wax.
There is no standard or definition of what organic means in candle making. A major candle company was told it could not claim its candles were organic and had to remove advertising. A few supply companies provide cosmetic grade organic waxes and wicks, so look for ones with an approved logo on their products to guarantee it is up to standard.
Liability and insurance is to be considered when making from from wax
By law, you do not need insurance to sell candles or wax melts.
Most Etsy and Instagram sellers won't have product liability insurance because they will not make enough money to pay for it.
There are circumstances where it may not be worth getting insurance: –
Your candles are for decoration purposes only and do not have a wick
You know your candles are unsafe
Your candles do not comply with the regulations
You can afford to pay thousands in compensation and legal fees following court action
There are however lots of reasons why you need insurance.
It is not worth crossing your fingers and hoping for the best when dealing with candles.
For example, if you sell a candle to a customer, it sets fire to their curtains, they blame you and take you to court for compensation. There are plenty of no-win-no-fee solicitors who will take the case on as they will assume that a small business will not have followed all of the law.
When you receive that solicitor's letter, you need the backing of your insurance provider to respond on your behalf and ensure you are properly defended.
Essential oils and other ingredients can cause allergic reactions, and some are even poisonous to pets.
Warnings labels, lists of ingredients, and recording of test results will all help if any legal action is taken out against you.
Your local Trading Standards are always a good place to get advice on the safety of your products but remember to always comply with their recommendations.
If you find a physical store and you can convince them to stock your product, they will most likely want to see some sort of product liability insurance.
The realities of selling candles and making money from wax
You love candles and wax melts so much you've decided that you are going to make them yourself.
Friends and family encourage you to sell them to make some extra money. With your determination and positive mindset, you have a vision and a passion for success.
The truth is that there are a lot of other people out there who are doing the same.
If you have read the rest of this guide, then you will know that to create everything legally, and safely. To produce a quality product, it takes a lot of time and money.
Unless you find a local shop to sell your products you will probably be selling via social media and Etsy.
There is plenty of advice out there concerning growing your following on social media, so I won't go into it. What I will say is be considerate of other manufacturers out there.
#Good vibes only
Your friends and family may be really supportive of your new business venture, but established candle makers may have put thousands of pounds and every spare hour into perfecting their craft. When someone new pops up on Instagram or Facebook selling candles online and making money from wax, they will have worries around: –
You are stealing all their customers, making it harder for them to make a living
New makers all seem to produce identical products or copy off their successful designs
If the maker has not paid for testing or insurance, they will be able to sell their candles cheaper than those that do
By undercutting other manufacturers, you are making it more difficult for them to make a profit. This is even more so if you sell at cost price just to bring people happiness through your products
Customers expect a well-performing and safe product and if they have a bad experience with you, then they may be put off buying from others
If there are safety concerns about the number of dangerous candles available, new rules could be put in place making it harder to sell them in the future
Final points for making money from wax
Handling hot wax and chemicals can be dangerous, so always plan to keep the process as safe as possible and wear PPE to protect yourself
Make producing a safe product your top priority
Try to bring something new to the scene. Create new fragrances and your unique branding
Enjoy yourself. Candle making should be a pleasurable activity
In the end, you can do what you feel like, but hopefully, you will take these points onboard. I wish you luck and success in bringing fragrance to people's homes and making money from wax.