First and foremost, crystal therapy for anxiety is a special treatment that I've lovingly created to help you.
As a previous sufferer of anxiety, I know only too well that feeling of impending doom. Furthermore, I also know how soul-destroying it becomes and how it can affect the quality of your life. You can read more about my anxiety here.
As a consequence of my own struggles with anxiety and the use of crystals to help me, I now bring you one of my favourite treatments.
Treatment Information
£35 per treatment
A typical session lasts from 40 to 60 minutes
You will receive a consultation
Why not team this treatment up with my Anxiety Coach package for additional help?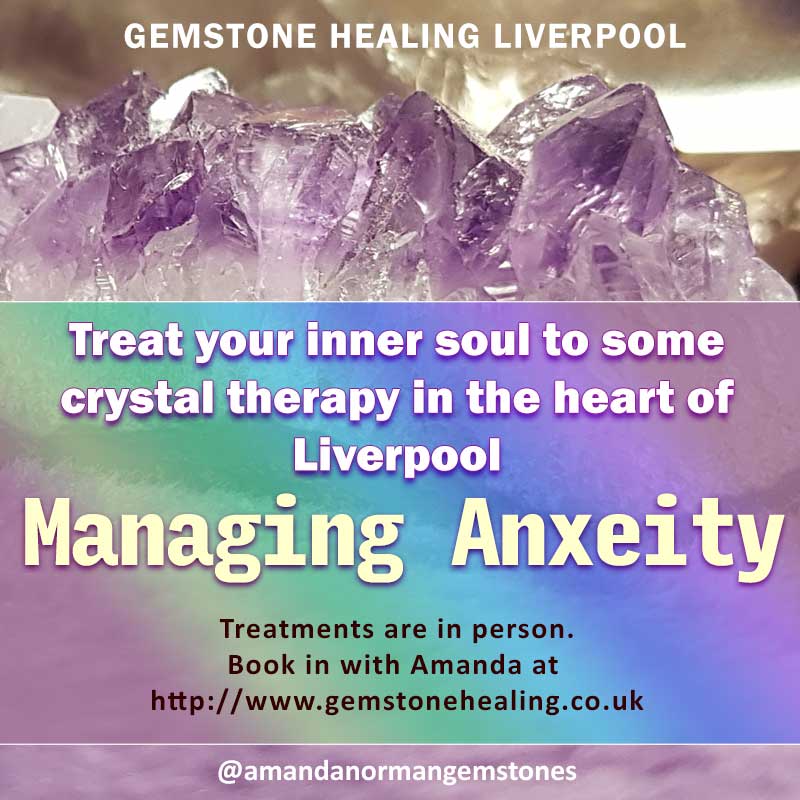 Managing anxiety with crystal therapy
Using crystal therapy to manage anxiety is a beautiful experience. The session will leave you feeling calm and relaxed about your future prospects. Obviously, one of my resources for helping me to manage my anxiety was my love of crystals, and I've never looked back.
I'm sure you also have experience of crystals helping you in some way?
Clearly, crystals are undoubtedly beneficial when it comes to replenishing our bodies with positive energy. Nevertheless, it is important to note that this may take more than one session to work. I will also need your commitment to working with me to achieve success.
How crystal therapy for anxiety works
Comfort and relaxation are important aspects of crystal therapy. You will experience this while lying on my soft therapy bed. You can also enjoy the beautiful light show on the ceiling with the relaxing music playing in the background.
With my own experience and knowledge of using crystal therapy for anxiety management, I will carefully choose the crystals that will benefit you most. These will then be gently placed on your body for a period of time while you relax. If you're worried about not being able to switch off, don't as I can relax you beforehand with a lovely meditation.