Holly's happy place meditation is my post about taking my beautiful granddaughter on a healing journey. My intuition was telling me to do a happy place meditation with my little Holly to bring her some much needed healing.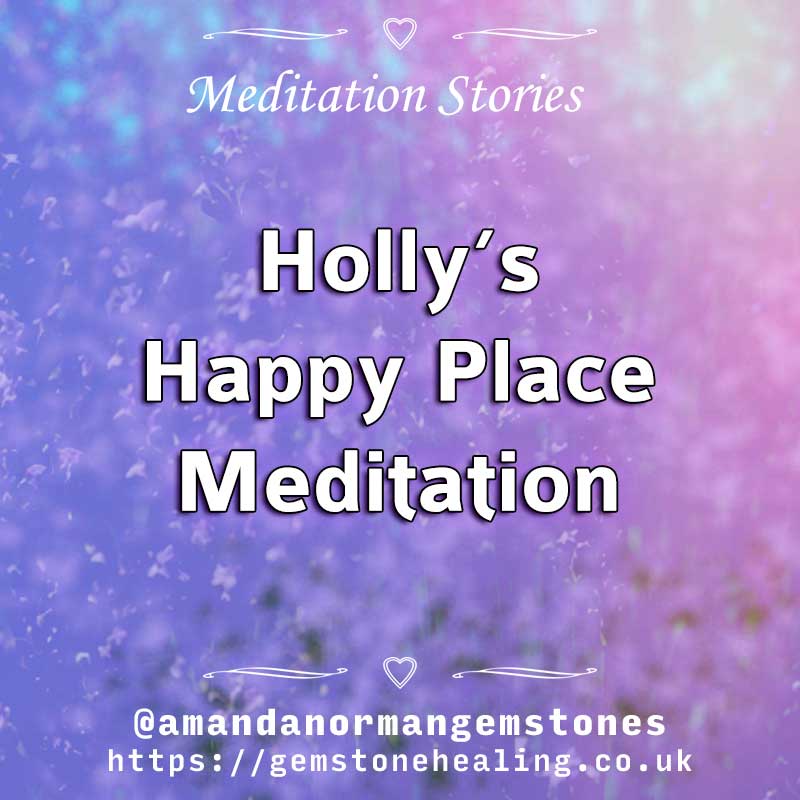 Don't you just love children and their imaginations?
Holly is my 11 year old granddaughter who loves her crystals. We also like to have fun using the webcam to explore crystals and wellbeing.
Recently, she's been through a challenging period and one that has tested her inner strength. It's not easy to fully understand what's happening in a child's mind, but my gut instinct was telling me to teach her how to make herself happy, and my daughter agreed.
There are times when we feel overwhelmed, and we need to escape the difficulties around us so that we can settle ourselves. Sometimes there are times when we feel sad or low and we just want to feel happy.
A lovely soothing way of achieving an uplifted feeling, is to visit our happy place via a soothing meditation.
Meditation is the route to your happy place and furthermore, healing is taking place when you do this. Taking time out is vital as it soothes our emotions and gives our mind a much needed rest.
It was such a pleasure guiding my Holly to her happy place and we will certainly be doing more. Below, you will find her happy place.
What did Holly discover during her happy place meditation?
Holly finds herself sitting on a soft picnic blanket surrounded by Lavender, that's gently swaying in the ocean breeze.
The scent of Lavender mingles with the salt of the ocean, as she admires the many butterflies and caterpillars.
She looks up at the blue sky and admires the few heart shaped clouds, which make her feel calm and happy.
She can hear her mum in the distance playing with Frank the pug, on the beach and she can hear the birds singing. If she stands up, she will see her mum, so she's fully relaxed, knowing that she's safe.
Summary
Isn't her happy place beautiful?
I'm really honoured that I could take her there to a place of such beauty and healing.
Lavender and Healing
Lavender essential oil has many benefits and it's not surprising that Holly imagined herself, surrounded by it.
People find it calming, soothing and rejuvenating
It's undoubtedly, among one of the most versatile of essential oils to use and it's a known stress reliever thanks to its calming, and sedative properties
Naturally cleansing and energising
We sell this beautiful fragrance in our Gemstone and Tarot shop along with stylish oil burners. Go on and give yourself a treat!