Pain relief from Labradorite is my latest post discussing my favourite crystals and how I like to use them. Labradorite is one of my favourite crystals. Apart from manifesting with it, I also find that it's effective at relieving pain.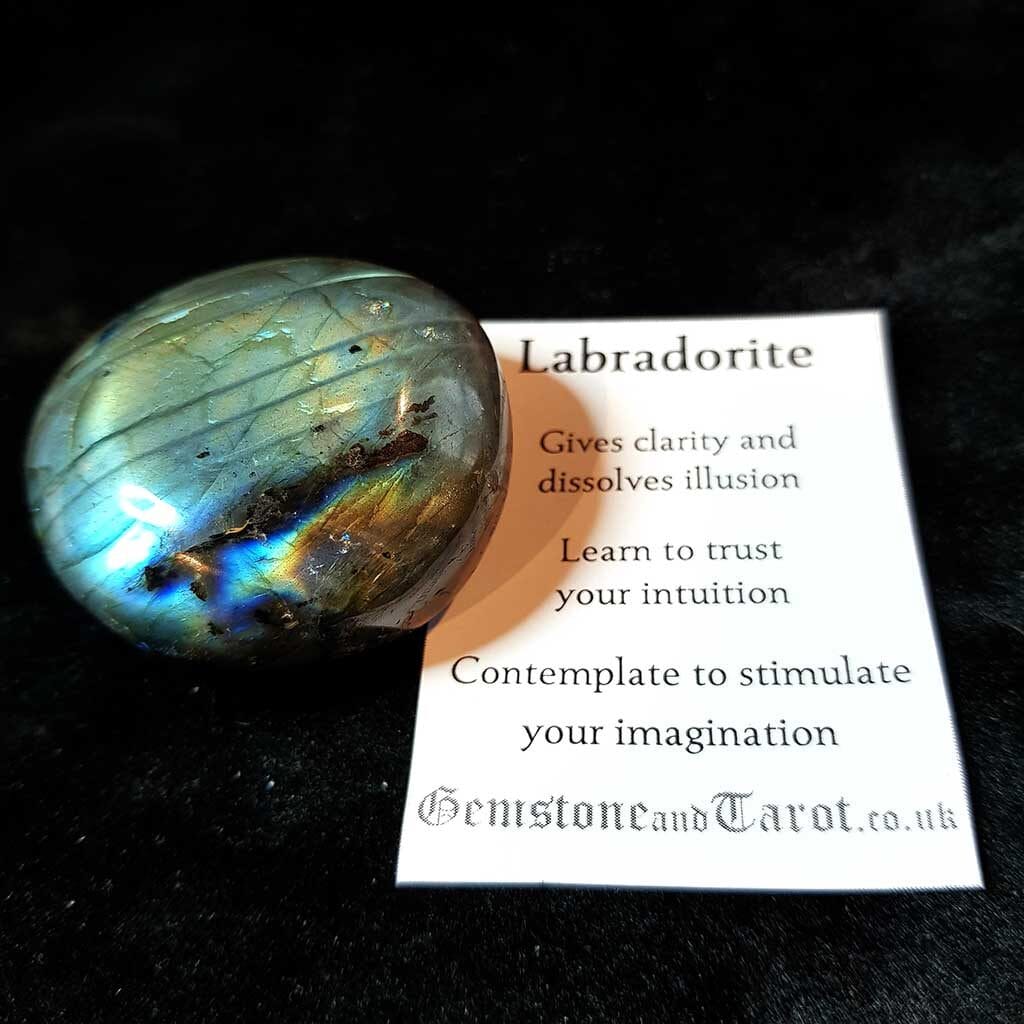 I have always been drawn to crystals like Labradorite and Rainbow Moonstone that provide shimmers of golds, blues and purples. There's something so magical and mystical about them that draws me in.
The midnight blue shimmer commonly seen in Labradorite connects with your brow chakra, which is your third eye. It's this chakra that's responsible for helping us to see beyond our limitations, calms our mental health and manages our pain.
Pain relief from Labradorite
Over the past couple of days, I've had back pain and I suddenly remembered that my Labradorite pebble may help me with pain relief. Both Mark and his mum have used it for pain relief with success. Now it's my turn!
I gently massaged the area of discomfort with my Labradorite and then kept it close to the source of my pain. Within 24 hours my pain had subsided.
Labradorite also has shades of green and light blue and these colours provide a sense of peace with strong healing energy. Just think of how you feel when you're on a Caribbean beach. You're chilled and relaxed, not tense with tightening muscles that can increase, or be the source of pain.
Will it work for you?
It's certainly worth a try due to the success me and my family have had.
I should point out that it's worth knowing how crystal gemstone energy works with your own energy, as it may not be the same for everyone. You can find out more from reading my Choosing Crystals article.
Let me know what success you have.