Reiki distant healing brings you a stillness of mind that benefits your mental health and emotional wellbeing.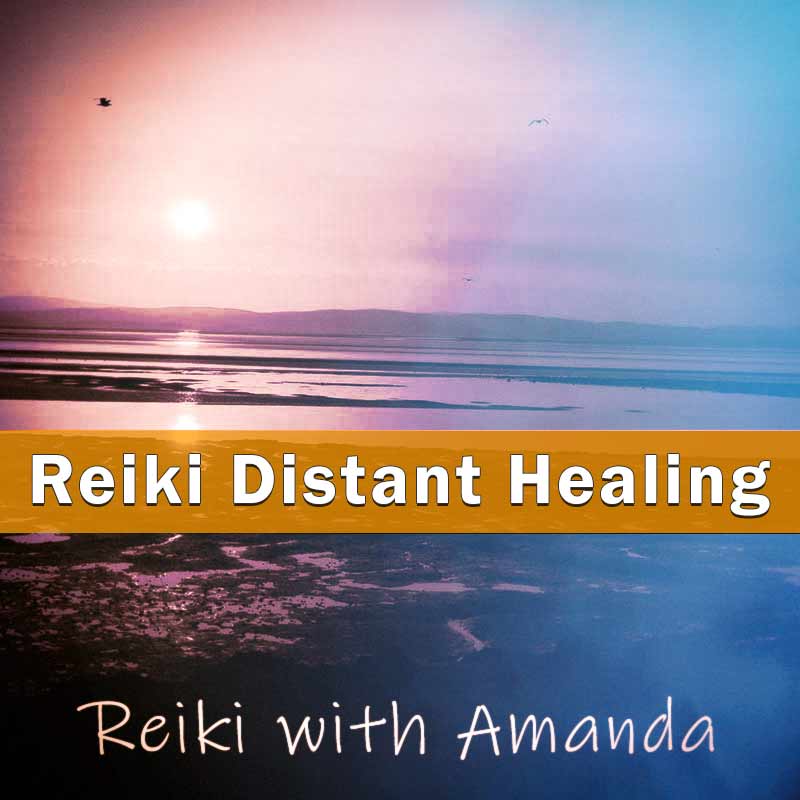 Duration: 20 minutes approximately
Cost: £25
Consultation form to be completed?: Yes
I like to think of Reiki distant healing as a spa treatment for your mind, body, and soul. However, you maybe thinking how can Reiki work if not in person?
Amanda's energy work cleared a blockage I had for a while. Her knowledge of esoteric world is mind blowing. Booking a reiki session is beautiful and you won't regret it! Thank you Amanda, absolutely wonderful.

Elix Felix 21/03/2020
How does Reiki distant healing work?
To begin with, I can channel healing energy over long distances thanks to the special attunements I've received from my Reiki Master. Furthermore, it works because we are all connected in the Universe as we are all one. Our breath is universal life force energy and undoubtedly, this energy is all around us, all of the time.
Most importantly, by being receptive to this beautiful universal energy, you and I are both tuned in so that the channeling can work. So, how will this work?
Firstly, I will have a friendly chat with you to find out your needs so that I can tailor the session specifically to you. Additionally, I can explain to you how it will work in more detail and answer any questions you may have
Secondly I will do some relaxation work that will enable an uninterrupted flow of Reiki
Thirdly I will select crystals based on your requirements and their qualities to assist the energy process
In preparation for the session, I will ask you to sit or lie down without any disturbance (switch off your phone)
The distant healing will begin and last for approximately 15 minutes whereby I will gently bring it to a close
Finally, we will have a conversation to discuss your experience and again, answer any questions you may have
What do I need and how do I prepare?
Telephone or video setup such as Zoom, Google, Skype

A calm and peaceful atmosphere
Before your session begins, please take your time to ensure that your environment is relaxing.
It's important that you're comfortable and that there are no disruptions. Please ensure that your phone is on silent and that you have no pre-arranged appointments that could disrupt your session.
When I'm meditating or performing Reiki, I like to use incense and play some soft background music that helps me feel relaxed. Reducing the amount of lighting can also help.
Wear loose clothing preferably without shoes
You can either be sat in a chair with feet on the floor or lying down
Be receptive and simply go with the flow
Being receptive to the healing energy along with being comfortable and relaxed will most certainly benefit you.
When contacting Amanda below, you should receive a reply within 24 hours, 48 at the very most. Please check your spam or junk mail folders if you haven't received a reply. Please read the terms and conditions regarding bookings and cancellations before arranging your appointment.