Today in my Reiki Journal, I'm writing about my experiences and thoughts of receiving spiritual guidance during Reiki.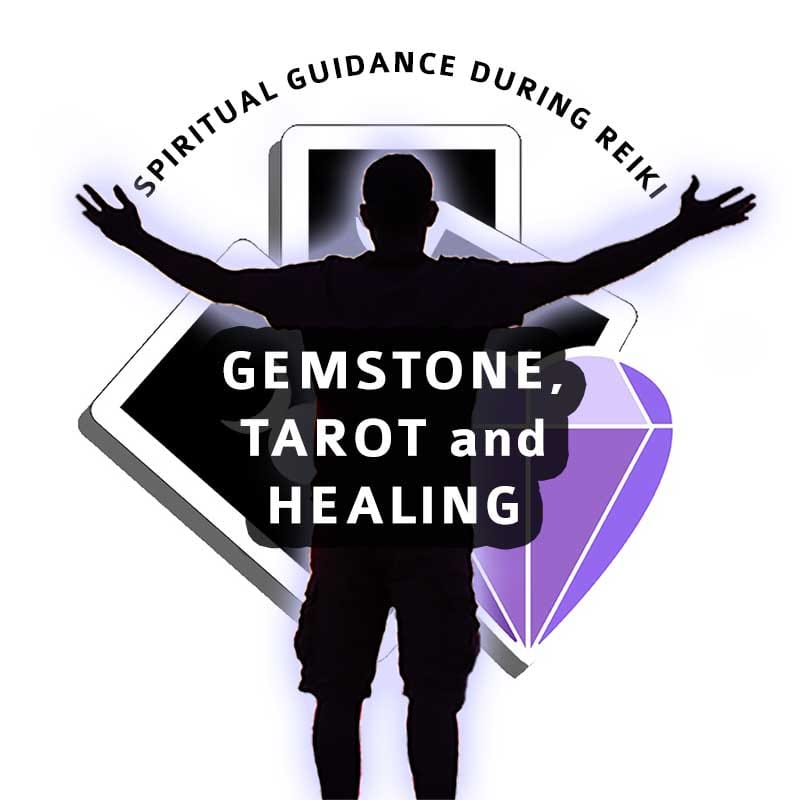 Firstly, as a Reiki therapist it's important that I ask for guidance and protection from my spirit guides prior to beginning a treatment.
I remember my Reiki Master telling me that Reiki astral guides are present during an attunement. There are also many accounts of healers and Reiki practitioners sensing spiritual beings during a treatment. Read more about this from William Rand at Reiki.org.
Below, is just one of my many experiences that provide me with comfort and reassurance. There's a lot more to life than just our physical being, and when you know and feel this, your outlook on life changes for the better.
Boosting emotional wellbeing
Lainey is one of my regular clients who has recently been caring for a friend in her final days. Her friend's funeral had taken place three weeks prior to this session and she's coping well. However, she knows that Reiki will provide her mental health and wellbeing with a much-needed boost.
That was the best Reiki I've ever had, and I feel totally cleansed!

Lainey
To begin with, the reiki session was very soothing for me as the therapist, and I could feel the abundance of loving energy in the room. I thoroughly loved every minute of it and LOVE is the best word to describe how I felt. I know now where that saying, 'love is in the air' comes from, and it's funny how at one time, I naively related this to only one kind of love.
During this Reiki session, I felt soft touches of what I can only describe as a light feather brushing against my little finger. This occurred mainly around her chest and throat area. I'm quite used to this feeling and I always interpret it as my spirit guides reassuring me. I also felt like I was moving my hand through cool water above her heart chakra. It was a pleasant sensation and thinking back on it now, it's more than likely the feeling of love.
Signs of Spiritual Guidance
Upon sealing my client's aura at the end, I came across another noticeable cool spot, but this one felt totally different.
I had just moved past her right hip and while gliding down to towards her feet, my hand moved into a cold area. It felt like a draught, but there was no explanation for a draught at that time.
I decided to investigate this sensation by gently moving my hand back and forth, and the sensation remained. The sensation was one of gentle fluid motion, but just in the one spot. I continued with the sealing of her aura, and I decided that I would discuss my sensations with Lainey following her treatment.
Lainey's Conclusion
Following this beautiful treatment, Lainey believes that the spirit of her friend was by her side. My intuition also tells me the same.
I told Lainey that I felt like I was dipping my hand in cool water above her heart chakra. Lainey's intuition tells her that it coincides with her friends passing of heart failure. I also told her about feeling it again near her hip, and we both concluded that it was a sign that she's here with us. There's no doubt in my mind that she was giving us her love.
Finally, Lainey told me that it was the best Reiki session she had received from me yet. She also felt totally cleansed and that she really enjoyed it and so did I!
Spiritual Guidance Conclusion
This is just one of my many experiences of feeling guided by spirits. More importantly, learning to trust your intuition allows you to experience the beauty and magic that life has to offer. If you would like to read of my Reiki journals, please click here.
Amanda and her Reiki
I provide Reiki treatments in Liverpool city centre as well as the Bowring Park area of Liverpool.
If you would like to book in for Reiki or ask me any questions, please get in touch. Additionally, I'm also a member of the UK Reiki Federation whose members agree to a code of practice, which is a guarantee to the public that they will receive the highest standard of attention and care.