Presently, I'm struggling with feelings of fear and self-doubt however, I am managing anxiety.
There's no escaping that life is becoming a challenge right now. I'm currently experiencing a severe drop in customers and at one time, I'd be looking for the fault within me. Thankfully, I have my self-care routine that keeps my anxiety at bay and it also keeps me level headed.
Between 20 March and 30 March 2020, almost half (49.6%) of people in Great Britain reported high\' (rating 6 to 10) anxiety; this was sharply elevated compared with the end of 2019 (21%), and equates to over 25 million people (out of the population aged 16 years and over).

Key facts and figures – Anxiety UK
To begin with, I'm going to be extremely blunt.
Anxiety is a right *****!
I know this because I was at the point of throwing everything away that I had worked hard for. At the time, my belief was that I would be better off alone as I didn't know what was happening. Also, I knew I was upsetting those who love me and I was too ashamed to tell people that I DIDN'T KNOW what was frightening me.
Fortunately for me, I didn't want to quit!
I was motivated and driven to get myself back to happier times and I succeeded!
I'm running my own business, I'm MANAGING MY ANXIETY, and I've not been this happy since my early childhood.
Managing anxiety
Firstly, please BELIEVE me that you can begin managing anxiety.
Secondly, there are NO QUICK FIXES!
Thirdly, do you have the desire and strength to work on yourself?
Where do you focus your energy?
It's an important question, which is at the root of assisting you with managing anxiety.
Look around you right now and most things you see will have started out as a thought.
More importantly, a thought is ENERGY that carries immense power. Without a doubt, it's essential that our thoughts are positive especially if they have the power to manifest don't you think?
Positive or negative?
These days I pay a lot of attention to my thoughts and feelings.
Mindfulness meditations help me to keep focused on the here and now.
Previously, I did use to spend a lot of time worrying about things that hadn't even occurred yet. I was a total control freak who tried to ensure nothing bad would happen, EVER! Consequently, I was continually consumed with a feeling of impending doom.
Sometimes, I was my very own director of the most far-fetched action movie that of course, I starred in. I can't tell you how many times I was in a car crash, or how I was viewing my funeral and mourning with the attendees.
In short, I had formed a habit of dwelling in negative energy. On numerous occasions, I simply shrugged off comments that I'm being too negative. I wasn't aware that I was in a continual negative dimension, and I didn't know that I was struggling with anxiety. Life was difficult and I was most certainly on the verge of depression.
Thankfully, I'm now more aware of my energy and where I choose to spend my time.
Now, don't get me wrong. I'm not for one minute advocating that you have to have a positive mindset every minute of every single day. It's ludicrous to think that this is even possible.
Unquestionably, life is about achieving BALANCE and keeping things in moderation. It was only the other day that I was told to keep a check on my negative self-talk. Yes, I'm not perfect, but I do welcome friendly advice like this.
Meditation and Mindfulness
Practicing meditation and mindfulness helps you with observing your thoughts and remaining in the present moment. When you're not worrying, or as I like to say, 'stuck inside of your head', you're experiencing life. You're not on auto-pilot or stuck in a rut. You're out there, making use of all of your senses and SEEING life as it is hence, being a lot happier.
Reiki and Managing Anxiety
Since incorporating reiki into my life, so many good things keep happening to me, and my mental health is on average 90% positive. Read more about Reiki for Anxiety here.
Self Reflection or Shadow Work
As we go through life, our experiences both good and bad shape us into who we are.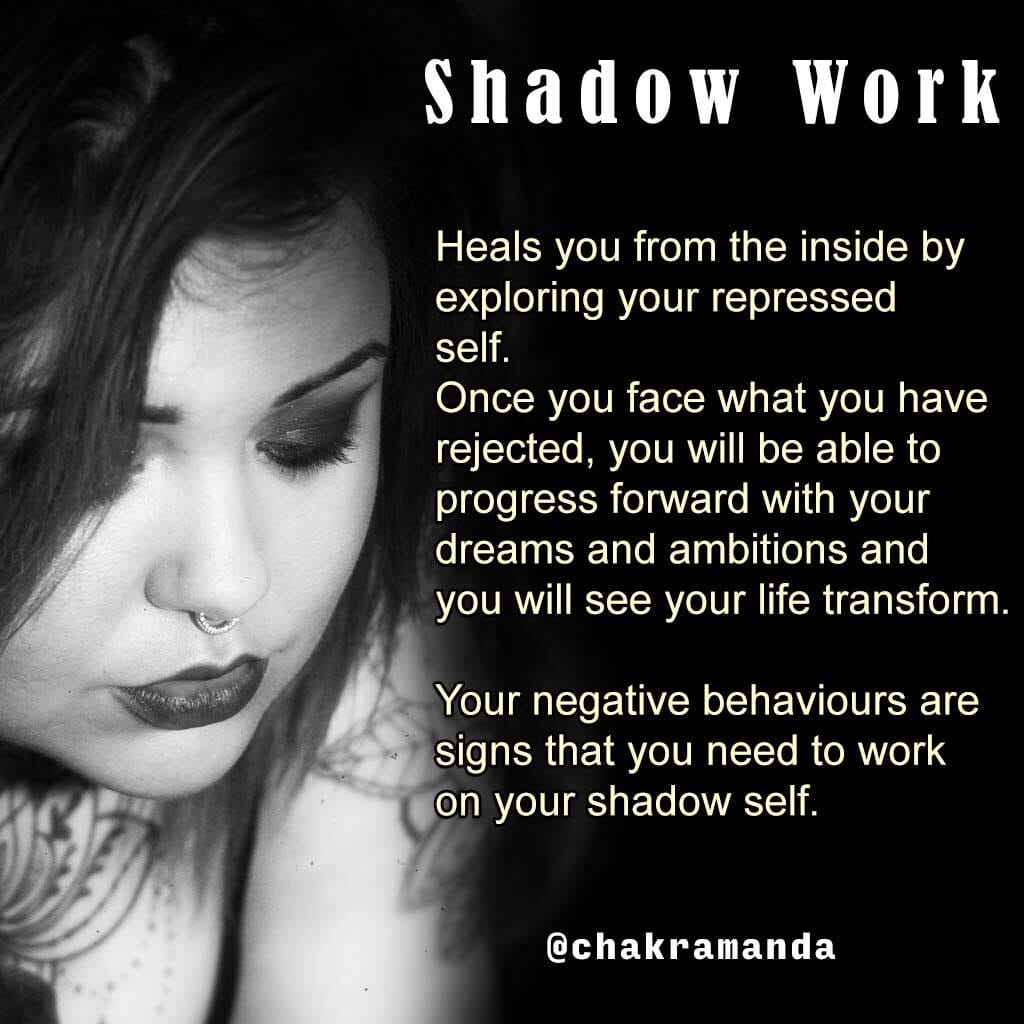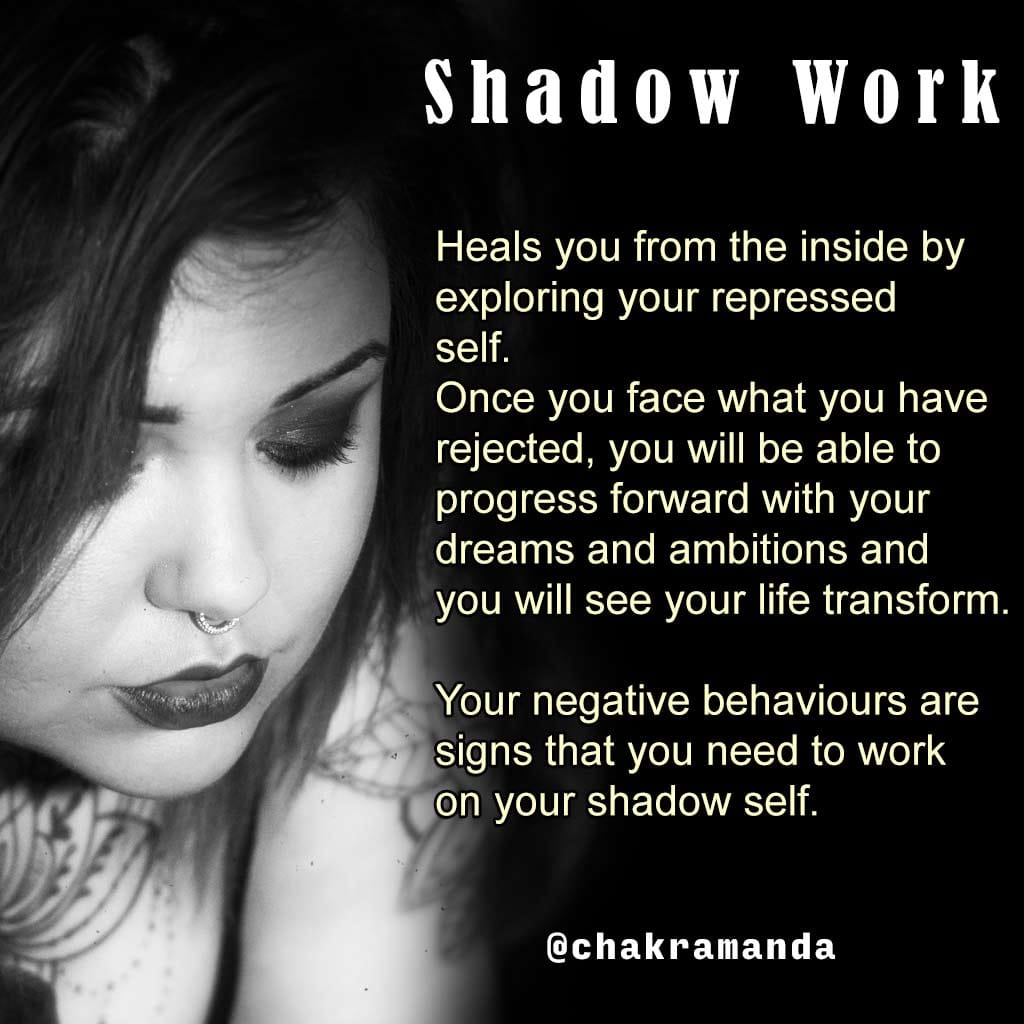 When we suffer bad experiences, we suppress the emotional hurt and avoid feeling that pain. Unfortunately, these repressed feelings will resurface in our negative behaviours that stop us from progressing forward in life.
Signs that you need to perform shadow work
Let's take a look at some of these negative behaviours that affect our overall wellbeing: –
Self-sabotage
Procrastination
Negative mindset
Imposter syndrome
Overindulgence
Comparing yourself to others
Negative judgement and labelling of others including ourselves
Lack of self-love with constant negative criticism
Constant feeling of loss and not knowing your purpose
Fear, self-doubt and being controlled by your ego
There are many more negative behaviours, but these should give you an idea of when it's time for you to perform shadow work.
Managing Anxiety Services
In summary, every service I offer on this website will help you manage your anxiety and therefore they are all methods that I use to manage mine. Finally, our aim should never to be rid ourselves of anxiety as it's a natural function that keeps us alive. Please get in touch if you would like my help.