Reiki and menopause is my latest journal about my experience of going through the change. More importantly, if I hadn't been practicing Reiki, I don't know how I would have coped without it.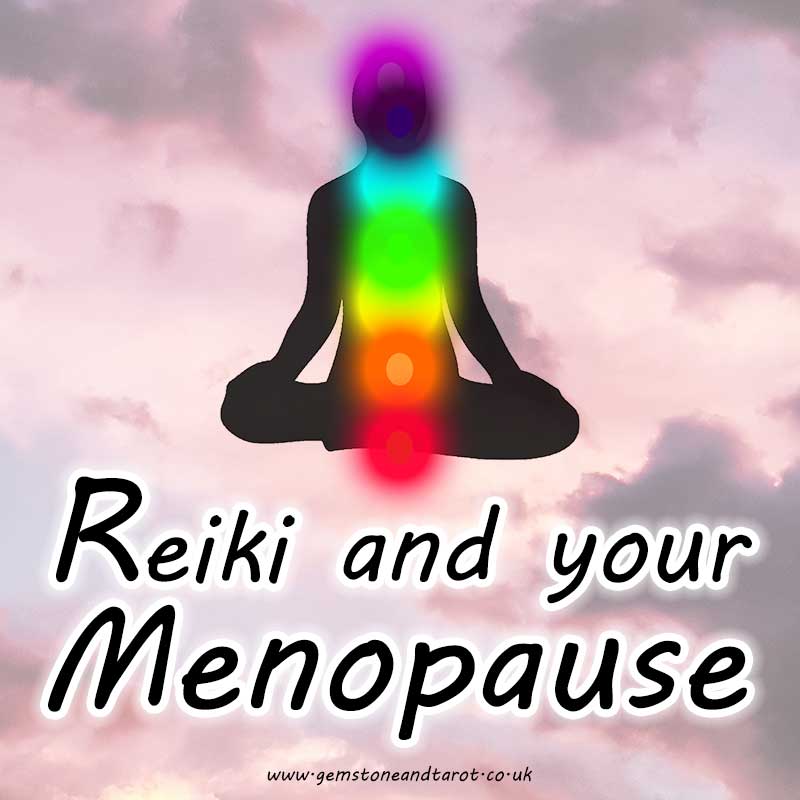 More and more ladies are now speaking up about their experiences of menopause, or more specifically, perimenopause. Menopause only lasts one day and on average it occurs around the age of 51 or 52 years of age. Thus, perimenopause begins on average 10 to 15 years earlier. Subsequently, when your menstrual flow ceases for a period of 9 to 12 months, you reach menopause and then post menopause.
Menopause Coaching
Without a doubt, I now believe that my perimenopause started in 2017. Furthermore, I am only sussing this out now at the age of 51. Unfortunately, I am not on my own. As a result of my journey, I am now a certified Menopause Coach, doing my best to make sure that menopause is no longer a taboo subject. Also, I offer a six-week program to help ladies embrace their menopause with easy-to-learn tips and techniques.
Easily six years perimenopause without knowing
Firstly, if you are a regular reader of my journals, you will know that I was diagnosed with General Anxiety Disorder in 2017. Before this diagnosis, my stress levels were unbelievably high. Stress and anxiety are two common symptoms of perimenopause. Of course, I began the process of managing my mental health with mindfulness and meditation and then I found Reiki. Thankfully, they do say that Reiki finds you when you need it.
Reiki and Menopause
Since learning Reiki in 2018, I have experienced so many positive changes in my life. Most of all, I am living a fulfilling life and I believe that Reiki is responsible.
Since 2017, I have been backward and forward to the doctors with a frozen shoulder, hyperthyroidism, urinary incontinence, sore shoulder, and a bloating stomach. Also, I'm experiencing weight gain and I find my anxiety levels rising. Subsequently, with the anxiety, I have found it frustrating as I know how to manage it. Changes in my hormones though are a lot stronger than my logic and reasoning.
My practice of Reiki has undoubtedly helped me through this transition as I have had no Hormone Replacement Therapy (HRT). Recently, my intuition kicked in and reminded me that I am currently transitioning. Of course, I do see this as a spiritual transformation and to try and suppress it will only bring suffering.
Embracing the Change
Without a doubt, Reiki is a beautiful form of holistic therapy that will help ladies during their perimenopause. In addition, instead of viewing menopause as a disaster waiting to happen, we should embrace the freedom it brings. No more periods is one such freedom!
Seriously though, it forces you to slow down so that you can fully enjoy your next forty years.
Sharing your wisdom and helping others provides an immense amount of joy and beautiful feelings. Raising your vibration and bringing balance of mind, body, and soul is much easier to achieve.
Many ladies including myself see aspects of our lives coming full circle. That missing jigsaw piece finally slots into place.
Also, your intuition is continuing to grow. Therefore, being guided by it becomes easier. It is no wonder that many ladies adopt a spiritual path and experience peace.
Finally, there IS something sexy about a woman post menopause who owns it.
Are you ready to FREE the good witch within you and embrace who you are?
Concluding Reiki and Menopause
Finally, the subject of menopause should be on the school curriculum. Educating all about the lifestyle changes we can make that are easy to do, can ease ladies into this transition with less suffering. Informed choices can be made in regards to Hormone Replacement Therapy (HRT). On this note, Reiki helped me through my transition without HRT. Life does not stop when Menopause approaches.
Embracing menopause is the way to go!
Thankfully, employers are more understanding about the impact on their employees and therefore, are more accommodating. As they say, a happy workforce is a more productive one and if you would like to me to work with you and your staff, please get in touch.
Hypnotherapy and Reiki are two beautiful forms of holistic therapy that can assist ladies through the change.
Additionally, taking a look at our lifestyle is also important as we can make fruitful changes that are EASY to make!
If you would like my help, click on a button below or alterantively, please get in touch.
IT IS TIME TO EMBRACE MENOPAUSE!