Right now, as I write this, I have a wonderful feeling of oneness, thanks to my Reiki healing. I'm often asked what does Reiki feel like?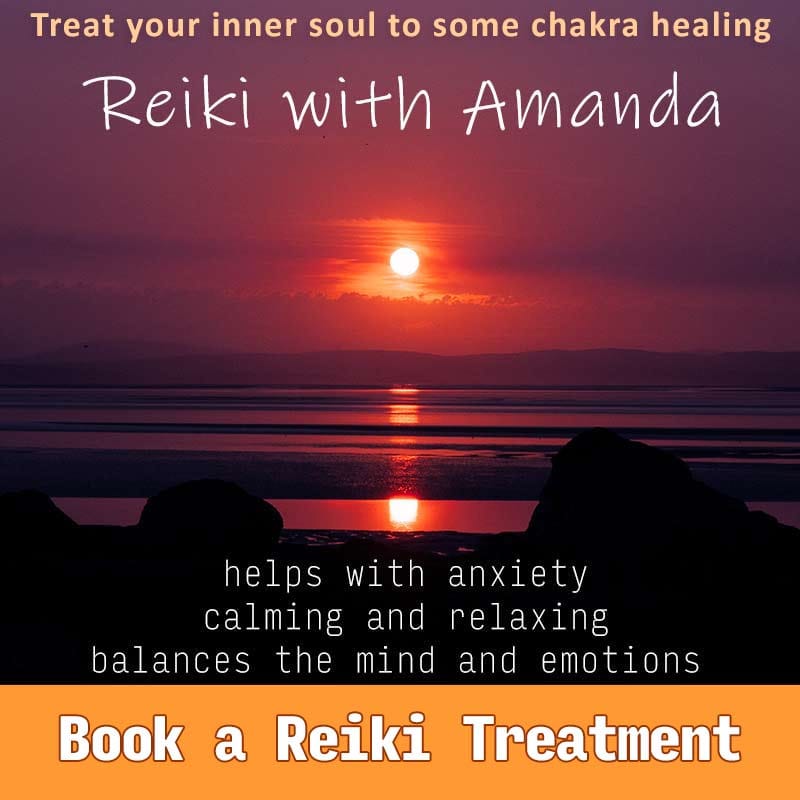 In my latest journal, I will explore the effects of natural healing and answer your question.
As a Reiki practitioner, I understand the importance of looking after my mind, body, and soul. Firstly, I need to explain the importance of balancing our health.
If your mind is in continual overdrive, it could manifest as a physical ailment.
Consider the impact of stress and anxiety on your body to gain an understanding of what I mean.
Anxiety can manifest as a feeling in the pit of your stomach, or a tightening of your chest that restricts your full flow of breath. Similarly, tense shoulders and a clenched jaw can also be symptoms of stress and/or anxiety. There are many more physical symptoms I could list here that are linked to your fight or flight response, but I think you can see what I'm getting at.
Not dealing with stress and anxiety can sometimes lead to long term, physical health issues. Therefore, it's vitally important that we look after our mind and soul as well as our physical body. Reiki alongside any existing medical treatment is a holistic approach that will help you achieve balance of your mind, body, and soul.
Amanda's energy work cleared a blockage I had for a while. Her knowledge of esoteric world is mind blowing. Booking a reiki session is beautiful and you won't regret it! Thankyou Amanda, absolutely wonderful

Elix F
But what does Reiki feel like?
Undoubtedly, the most common feeling of Reiki is one of wonderful relaxation. Often people comment on feeling the heat from my hands, and some people can feel an emotional release. Everyone is different, so it's important not to have expectations of what you should feel.
I once likened the feeling of Reiki to that of being smothered in a warm and loving blanket almost as if the energy of love is caressing your soul.
If you would like to discover more about Reiki, please visit my Reiki FAQ page.
On at least a weekly basis, I treat myself to a session of Reiki self-healing. I do it first thing in the morning because it sets me up for the rest of the day with positive energy. I treat it as a spa treatment for my mind, body, and soul as it quietens my mind and nurtures my soul with love. Of course any tension simply dissolves away. There's something about discovering inner peace that is pure bliss.
Last but not least, my intention is to deliver that same sensation to you as my client and a good practitioner will achieve this. Honestly, it's a feeling of pure oneness and instinctively you know that you have experienced something that's truly magical.
Reiki and Crystal Healing Combined
Without a doubt, I believe that combining the beautiful energy of crystals with a Reiki treatment is simply wonderful.
The Reiki that I offer uses crystals.
Amanda and her Reiki
If you would like to book a Reiki treatment, please visit my Reiki in Liverpool page. I also have a Reiki FAQ page and if you would like to be attuned to Reiki, please visit my Reiki training page.
Amanda is a member of the UK Reiki Federation.